Having completed our crash course in the Tokyo transit system on day one of INTA 3232, Smart and Sustainable Megaregion, we moved on to a tour of JR East to learn its process of Research and Development. From what I've seen today, efforts towards making transportation more sustainable are much more systemically-focused in Japan, whereas the US sustainability is more often targeted towards flashy technology and still lags much behind in providing effective transit service.
To understand what it means to have an effective transit system, our lecture prefacing the field trip had us consider factors why we choose (or more commonly, not choose) to ride MARTA while at Tech. Our ideas fell under the seven demands for useful service:
It takes me where I want to go
It takes me when I want to go
It is a good use of my time
It is a good use of my money
I can trust it
It gives me freedom (to change my plans)
In my adventures the past few days, my personal seven demands for useful service have been fulfilled easily: I've been able to take a train to a stop within easy walking distance to my destination; I have never waited more than five minutes for a train; I've saved a lot by not having to Uber anywhere. The biggest thing for me is that I can get across central Tokyo in less than 30 minutes, which has allowed me to explore so much of this city in a jam-packed couple of days.
This is effective transit.
(at least from my personal experience)
Having this experience has made me realize what Atlanta could be with a better system. Personally, I could live at home if MARTA had a grid system within the perimeter, and the rush hour flow into and out of the city could be cut down immensely if rail options satisfied the demands of useful service.
All of this being said, effective transit can only truly be called that if it's also sustainable; it meets the demands of the three-legged stool model: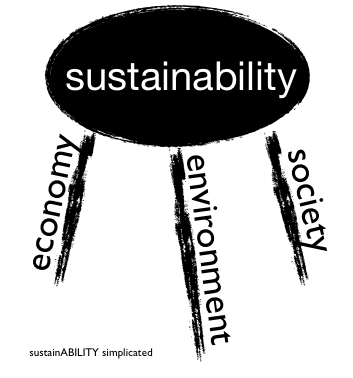 …be economically viable, environmentally conservative, and socially equitable
Our first transit tour (discussed in my previous entry) proved that JR East is economically viable; selling the land around the rail lines for retail brings in enough to make a profit sans government subsidies (as is the case in the US). This was also clear when we took the tour on Thursday through the sheer amount of funding for research, which is currently focused on the social and environmental development of transit. With one research center focused on environmental engineering, JR East has developed a rail system relying wholly on electricity (the US relies on gas when electric power is low). The company is also developing solar panel technology to be used in train stations. In the social realm, this JR East is designing Suica card readers that are shaped to accommodate people in wheelchairs, and they are also creating effective barriers to prevent people from jumping off the platform. Apart from what they're making, JR East is also focused on disaster prevention methods, testing out the strength of their concrete. As seen, a lot is being done to continually improve this already-developed system of transit.
In contrast, what we're seeing in the US is a lot of hype about Tesla, Uber, and Bird scooters, when none of them are actually reducing the amount of cars and emissions on the road.
It makes me wonder why places like Atlanta aren't trying to grow their public transit system as their populations continue to grow, but apart from the politics around it, I think there are some distinct cultural reasons. We find value in private ownership so much in this country—in high school, owning a car can be a popularity status, and as an adult, owning luxury vehicles also show a higher status. Having to share transit with others—at least for now—is seen as lower class, whereas in Japan I've been able to see people of various wealth ride the train. In our country, a cultural shift may need to happen to fully bring about a major public transit system, used by all. Of course, this is an oversimplification, as our socio-economic and political landscape is much different than Japan. But after our tour of JR East, I believe this is the right direction of development.